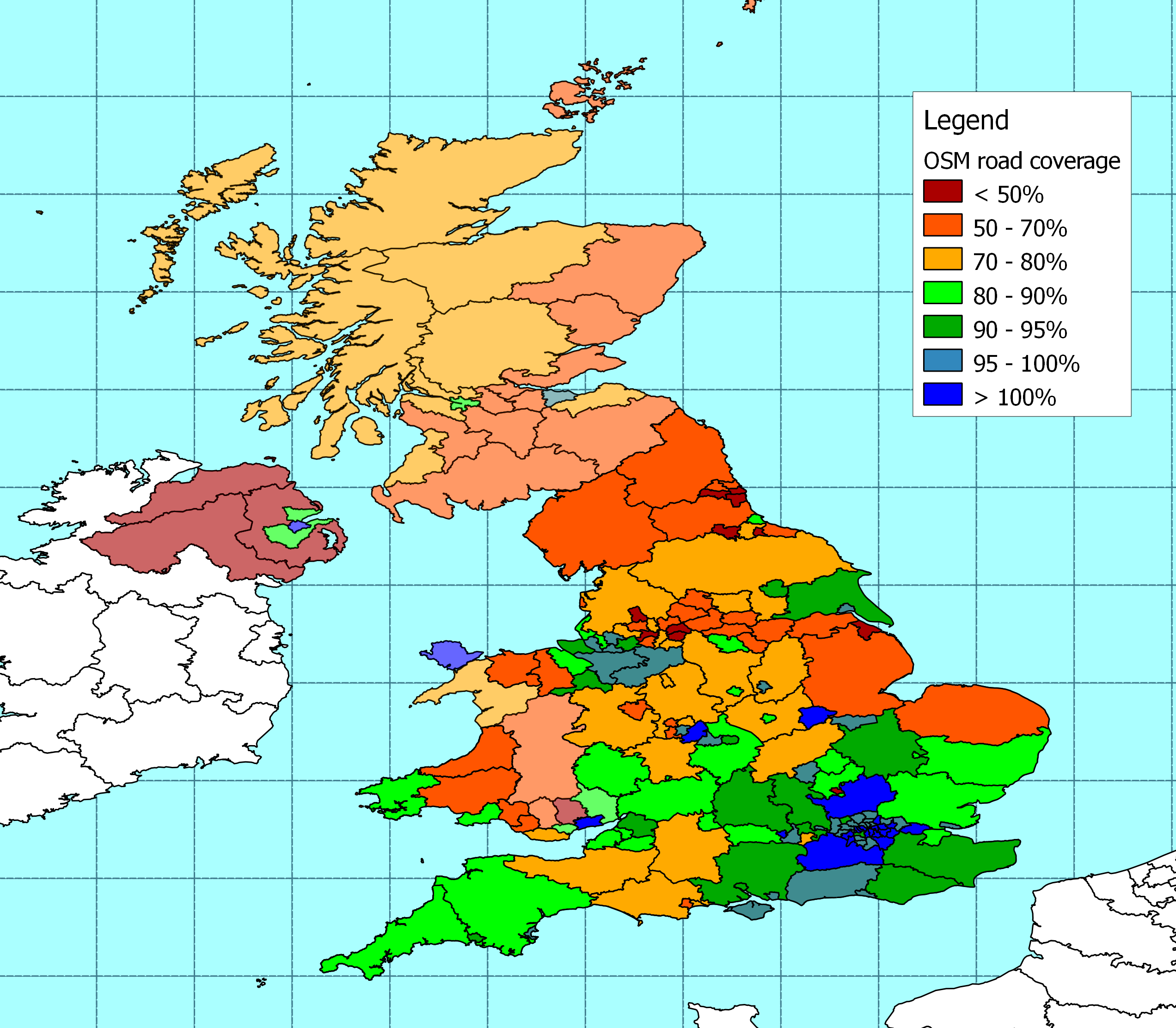 It's been three months since I last tried to measure road lengths on OSM against the Department for Transport statistics, and I thought there might be some interest in how things are progressing.
Across the UK my measure of the length of roads in the OSM database has increased by around 2% in the last three months so the overall pattern of coverage stays much the same as it was in January. Major roads are well covered and I reckon that about 72% of minor roads are now on OSM.
The most significant increases in coverage of England have been in: Stoke-on-Trent (43% more roads), Luton (26%), Bolton (18%), and Redcar & Cleveland (16%). Another eleven local authority areas have seen the length of roads on OSM increase by more than 10% (Vale of Glamorgan, Walsall, Poole, Northumberland, Stockton-on-Tees, Bournemouth, Staffordshire, Dudley, North East Lincolnshire, Medway and Dorset).
There has also been big improvement in coverage of the highlands and islands. There's almost 10% more coverage across much of the north and west of Scotland, taking the proportion of roads that appear in the OSM database to more than 70%.
It's the first time I've tried to add N. Ireland. I used NUTS3 boundaries (as I did in Scotland and parts of Wales) because I can't find usable Local Government boundaries. The figures show that coverage is concentrated around Belfast, which is not a big surprise.
The raw data is
here
.